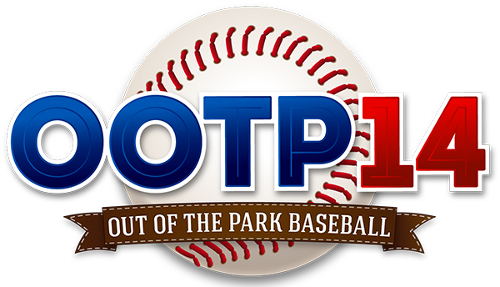 The latest edition of the highly-regarded team management sim Out of the Park Baseball released wide today for the PC and Mac after going out to those who pre-ordered on Friday.
Out of the Park Baseball 2014 goes for $40 and features updated rosters, a new player origin and development engine, a re-coded scouting system, improved AI, and new real-time simulation features. OOTP '14 can be purchased through the game's official website and the mobile version is also out for iOS (check out the review posted last week).
If you missed it Brad Cook from OOTP was on the most recent Press Row Hangout show to discuss the game. I've been playing it for a while now and though certainly intimidating at first due to the breadth of screens, options, and actions to decipher it has been thoroughly satisfying and enjoyable. Look for some overall impressions to be posted in the near future.