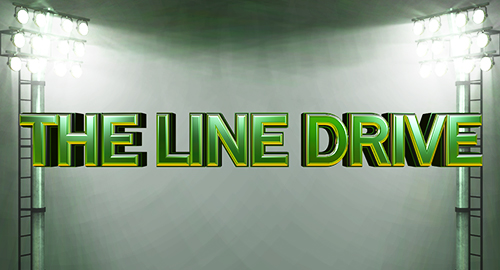 The Line Drive is a weekly collection of news, links, deal alerts, and updates that didn't necessarily warrant their own postings.
•Posted some thoughts on the initial sloppiness shown in early NCAA Football 14 media.
•The official cover art for NCAA Football 14 also confirms Kinect integration.
•Joystiq with word Kinect integration in NCAA Football 14 will be offline/voice commands.
•NCAA Football 14 will reflect the change of the Big East becoming American Athletic.
•The Gaming Tailgate has a podcast with an NCAA Football 14 dev regarding presentation.
•Legal experts weigh-in on the possible player likeness lawsuit outcomes.
•Another NBA 2K13 roster update released yesterday reflecting Russell Westbrook's injury.
•EA Sports pointed out a few easter eggs in a scene from the NHL 14 trailer.
•Pocket Dynasty Football announced the winners of the team naming contest.
•Joe Montana has a new social fantasy football app coming to iOS.
•The PES series will feature the Asian Champions League in the future.
•Some talk of the tech advancements expected for the next PES title.
•Out of the Park Baseball 14 got an update fixing a few issues.
•Here's a gallery with shots of the Jaguars new uniforms.
•First look at the new Dolphins uniforms and check out the new Vikings uniforms.
•The Chargers are also getting some tweaks to their uniforms.
•More rumors about the next Xbox regarding achievements, Xbox Live, always-online.
•Voting is ongoing to choose the official logo of the NCAA College Football Playoff.
•Bioshock Infinite is down to $50 for 360/PS3 at Amazon.
News and content that may have been missed from the last week around the site.
•DVD/Blu-ray Releases This Week. Headlined by Silver Linings Playbook.
•First Thor: The Dark World Trailer. Teaser for the Marvel film due out 11/8.
•Trailer for Dexter Season 8. Will be the final season for the Showtime series.
•Amazon May Introduce Set-Top Box. Would be similar to Roku or Apple TV.
•Microsoft May Resurrect Heroes. Would essentially be a reboot with new characters.
•Trailer for R.I.P.D. Comic adaptation starring Ryan Reynolds and Jeff Bridges.