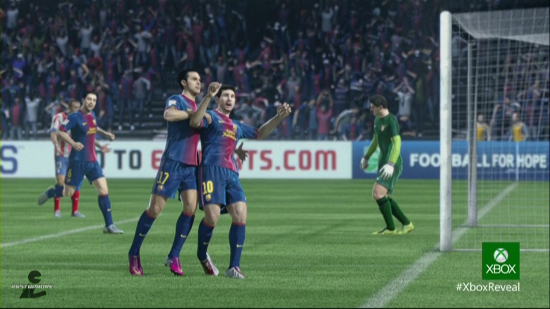 Earlier today the announcement of the "EA Sports Ignite" engine was accompanied by a trailer featuring pre-rendered footage reminiscent of the infamous one years back for Madden that laid the table for disappointment throughout the entirety of the Xbox 360/PS3 generation. Now the company has added a series of additional videos spotlighting the three central areas of focus: Human Intelligence, True Player Motion, and Living Worlds.
The four games that have been put on display are due out within the next year on the Xbox One and PS4. Presumably those that follow on the next-gen consoles but are farther off like NCAA Football and NHL will also take advantage.
Human Intelligence
Instincts. Awareness. Unpredictability. For the first time, all players on the field, pitch or court are alive from the neck up with Human Intelligence.
True Player Motion
True Player Motion delivers revolutionary biomechanical physics, authentically recreating the dynamic movement and physicality of actual athletes.
Living Worlds
Living Worlds ushers in an all-new level of immersion and authenticity. Crowds and sidelines are as ever-changing as real-world stadiums.