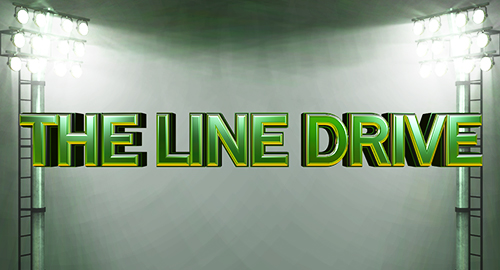 The Line Drive is a weekly collection of news, links, deal alerts, and updates that didn't necessarily warrant their own postings.
♦Guaranteed launch day pre-orders still available for Xbox One and with PS4 bundles.
♦Amazon still offering the bonus $10 towards a pre-order when trading $10+ of games.
♦Sounds unlikely that EA Sports will get back into MLB any time soon.
♦Here's a video from E3 showing off 'Prestige' ratings for schools in NCAA Football 14.
♦Here's a video from E3 showing off all the equipment found in NCAA Football 14.
♦FIFA on the PC may (or may not?) get the Ignite engine in the years ahead.
♦Operation Sports posted an NHL 14 gameplay video from E3.
•GameInformer listed out 50 things known about NHL 14.
♦Somehow VG247 was allowed to video the EA Sports UFC facial emotions demo at E3.
♦A former Madden designer's case against EA is being allowed to move forward.
♦Complex has posted an article on the evolution of basketball video games.
♦Check out the design for the Atlanta Falcons new stadium.
News and content that may have been missed from the last week around the site.
♦DVD/Blu-ray Releases This Week. Headlined by Burt Wonderstone and The Call.
♦Trailer for Anchorman 2. The highly anticipated sequel is due out December 20.
♦Robert Downey Jr. Signs New Contract With Marvel. Only for next two Avengers films.
♦Trailer for The Wolf of Wall Street. Martin Scorsese and Leonardo DiCaprio team up again.
♦Trailer for Frozen. Teaser for the upcoming animated movie from Disney.
♦Trailer for The Lego Movie. The animated film is due out next February.