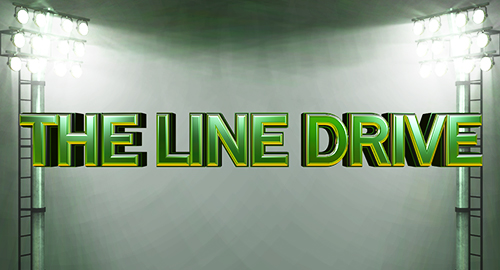 The Line Drive is a weekly collection of news, links, deal alerts, and updates that didn't necessarily warrant their own postings.
♦Make sure to get any entries in for the latest NCAA Football 14 giveaway!
♦Stellar deal available as PS3 MLB 13: The Show can now be had for just $25 at Amazon.
♦Last day to qualify for a bonus $10 towards pre-orders with $10+ in trade-ins at Amazon.
♦Amazon finally added PlayStation 4 and Xbox One versions of NBA 2K14 for pre-order.
♦An Ultimate Team pack is included with the Prima Strategy Guide for Madden NFL 25.
♦GoodGameBro has listed out all the editable coach options in NCAA Football 14.
♦Here's a new screenshot from NCAA 14 of Barry Sanders with OK State in Ultimate Team.
♦Kotaku's Owen Good talks about his experience recording crowd audio for NCAA 14.
♦Check out the official cover art for WWE 2K14 featuring The Rock.
♦2K Sports is taking entries for alternative cover art for WWE 2K14.
♦A new video interview has been posted regarding PES 2014.
♦EA Sports has released some EA Sports UFC wallpapers for download.
♦Check out the four new logos the Phoenix Suns unveiled before the NBA draft.
♦Google may be developing an Android console of its own.
♦McDonald's is holding a sweepstakes for a chance to win a trip to the 2014 World Cup.
♦Guaranteed launch day pre-orders still available for Xbox One and with PS4 bundles.
News and content that may have been missed from the last week around the site.
♦42 and Evil Dead on instant video are the only significant releases this coming week.
♦Will Smith Unlikely for Independence Day Sequels. Some other characters will return.
♦Sequel to World War Z Going Forward. Big opening weekend led to the decision.
♦Trailer for Free Birds. Animated comedy releasing in November.
♦Teaser for The Counselor. First trailer for the highly anticipated Ridley Scott thriller.