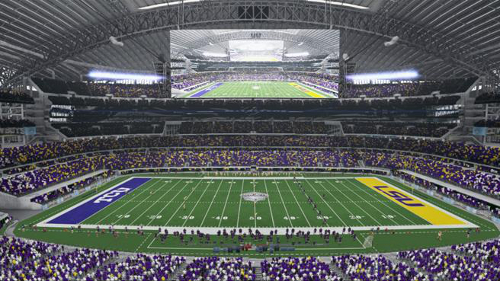 Subscribers to the EA Sports Season Ticket program can now access the early release digital download of NCAA Football 14 on both the Xbox 360 and PS3. 
The digital copy of NCAA 14 will expire early Tuesday (6am ET) after which a retail copy will have to be purchased to continue playing. All game saves and achievements will transfer over. The Season Ticket costs $25 and runs for a period of one year – providing over three days of early access and a 20% DLC discount for NCAA Football, Madden NFL, NHL, and FIFA. The NCAA 14 download comes in at 6.7GB.
There are also a couple NCAA bonuses provided for Season Ticket subscribers. 24 All-American Packs (which is claimed to be over $30 in value) for use in the new Ultimate Team mode to be distributed over a 24 week period, online dynasty week advancement through the website, and maximum slots for Teambuilder saves.
Anyone playing NCAA 14 over the weekend should feel free to join in on the early release screenshot party through Google Plus! Uploaded images from the game are being pooled together for everyone to view. Extended coverage, impressions, and videos will begin flowing out this weekend and continue beyond the official retail release on Tuesday.