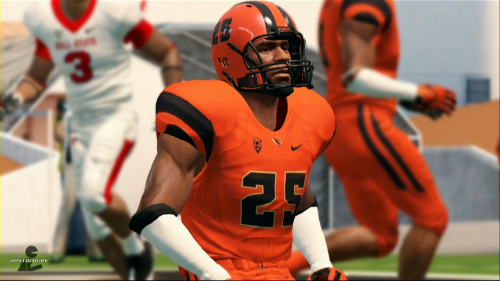 EA Sports today rolled out the first set of updated uniforms in NCAA Football 14 which affects 20 teams. Some uniforms are those which debut this upcoming season and others were missing after being worn last year. The pack of uniforms is available now on both the Xbox 360 (which can be queued up to download here) and PS3 for free.
The schools included in this update are Arizona, Baylor, Bowling Green, California, Cincinnati, Connecticut, Idaho, Maryland, Nebraska, North Carolina, North Carolina State, Notre Dame, Ohio, Oregon State, Southern Mississippi, Tennessee, Texas A&M, UCLA, West Virginia, and Wisconsin. EA's blog post lays out every uniform piece that is being delivered.
The next uniform update is expected to arrive in August. Whether they will continue to be free, or start being charged for, is still unclear.