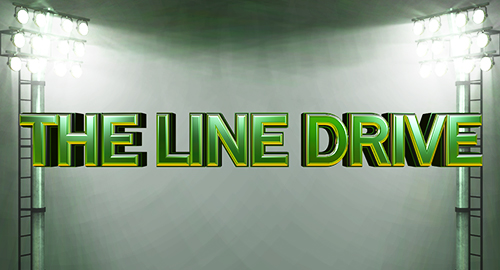 The Line Drive is a weekly collection of news, links, deal alerts, and updates that didn't necessarily warrant their own postings.
♦NCAA Football 14 can be had for $44 on Xbox 360.
♦Continue to get any entries in for the first giveaway of Madden NFL 25.
♦A new developer blog for NHL 14 details improvements to stick skills.
♦Don't expect Madden NFL 25 to feature the dramatic change in format to the Pro Bowl.
♦One current college player entered as a plaintiff has dropped out of the likeness lawsuit.
♦The defendants want 4 of the 5 remaining current players to be removed as plaintiffs.
♦Like EA the NCAA now wants a hearing on being dismissed from the lawsuit.
♦There is concern in other media about what rulings in the likeness lawsuit could mean.
♦The earlier article on Madden's All-25 team is being updated as players are announced.
♦The NCAA Football 14 Online Dynasty website can now be accessed through mobile devices.
♦The Gaming Tailgate lists the NCAA 14 Ultimate Team solo challenges until Tuesday.
♦That Sports Gamer has put together a listing of the current collections in NCAA 14 UT.
♦EA Sports struck marketing partnerships with Barcelona and Liverpool for the FIFA series.
♦PES 2014 will feature 20 Argentinian teams and several home stadiums.
♦Real Boxing for PS Vita has set a release date of August 27 as digital download for $10.
♦MLS is looking to expand to 24 teams by 2020.
♦MLS is taking another huge step with Clint Dempsey going to the Sounders.
♦Subscriptions to the NFL Game Rewind service are now available to purchase for the upcoming season – there are a few slots left to get 10% off Season Plus through the link.
News and content that may have been missed from the last week around the site.
♦DVD/Blu-ray Releases This Week. Headlined by Oblivion and Mud.
♦Netflix Launches User Profiles. Up to five independent profiles per account.
♦Trailer for Jackass Presents: Bad Grandpa. Now with a story and bystander reactions.
♦New Beverly Hills Cop Movie in Development. Following death of the TV show.
♦Ellen DeGeneres Hosting The Oscars. The Academy Awards airing March 2, 2014.
♦Trailer for Rush. Based on lives of Formula One racers James Hunt and Niki Lauda.
♦New Trailer for Riddick. The Vin Diesel action film is out on September 6.
♦Trailer for The Secret Life of Walter Mitty. Directed by and starring Ben Stiller.