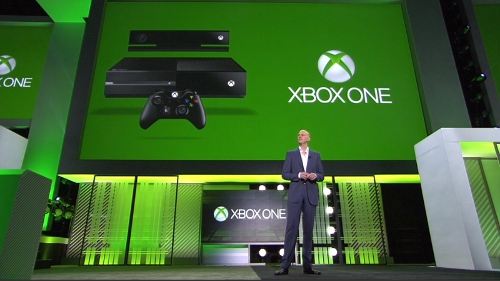 Gamestop announced yesterday an exclusive trade-in program for select games that will release first on the Xbox 360 and later on the Xbox One. Consumers will receive a $50 credit when bringing in a current generation title to put towards its next-gen counterpart. 
Instead of $120 buying separately that makes it just $70 to play from day one on the 360 and continue to through the rest of the year with the One. The current-gen version could practically be considered a $10 rental that could stretch anywhere from a few weeks to over two months depending on the finalized console release dates and the game in question.
The deal applies to Madden NFL 25 and FIFA 14 along with Battlefield 4, Assassin's Creed IV, and Call of Duty: Ghosts. Notably absent from the promotion is NBA 2K14.
Both games must be bought from Gamestop in-store (taking in a current-gen copy purchased elsewhere won't work), requires membership in the free PowerUp program, and the purchases have to be made within a month of their release for the first and then by the end of December for the second. Timing wise that works well whether the new console is acquired on launch day or as Christmas gift. One thing the terms of the deal does not specify is whether there is a limit of one coupon or if the $50 will be granted for each game no matter how many are purchased.
Deals such as this one could help push more to buy the current generation version instead of just waiting for next-gen which the results of the recent polls showed a strong percentage of people were planning to do. There will likely be more coming from Gamestop and other retailers with the PS3/PS4 involved and possibly something direct from EA Sports. The company has stated they'll be announcing additional plans for making the console transition a more manageable experience later this month at Gamescom.