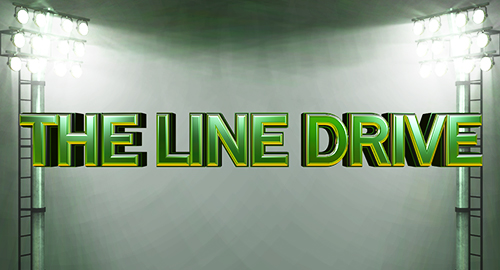 The Line Drive is a weekly collection of news, links, deal alerts, and updates that didn't necessarily warrant their own postings.
♦MaddenTips has posted all 32 team playbooks for Madden NFL 25.
♦NFL.com Fantasy Football leagues will again be accessible through Madden NFL 25.
♦New Madden NFL 25 blog details starting a "player" franchise near identical to last year.
♦New Madden NFL 25 blog details the changing of positions in franchise offseasons.
♦The All-25 team roster of starters is now complete for Madden NFL 25.
♦Player ratings for Madden NFL 25 should start rolling out this week.
♦A second giveaway of Madden NFL 25 will go up early this week.
♦The NFL won't be allowing many players to wear the stylized custom face masks.
♦Press Row Podcast talks with some independent mobile game developers.
♦Bleacher Report posted a video of Steve Kerr recording lines for NBA 2K14.
♦Someone turned Chris Bosh into an 8 foot tall raptor in NBA 2K13.
♦ThatSportsGamer with a video on how to complete collections in NCAA Ultimate Team.
♦The Gaming Tailgate lists out the NCAA 14 Ultimate Team solo challenges ending Tuesday.
♦Four La Liga Clubs are the latest to sign marketing partnerships with EA Sports for FIFA.
♦Tim Cahill will share the cover of FIFA 14 with Lionel Messi in Australia.
♦Kent State revealed new football uniforms to debut this coming season.
♦New Mexico State is getting a new helmet for the coming season.
♦NCAA Football 14 is going for $44 on the PS3 through Amazon third party seller.
News and content that may have been missed from the last week around the site.
♦DVD/Blu-ray Releases This Week. Headlined by Olympus Has Fallen.
♦New Trailer for Thor: The Dark World. Heading towards November 8 release.
♦Trailer for The Monuments Men. Based on true story, directed by/starring George Clooney.
♦Three Sequels Now Planned for Avatar. Will release December 2016-18.