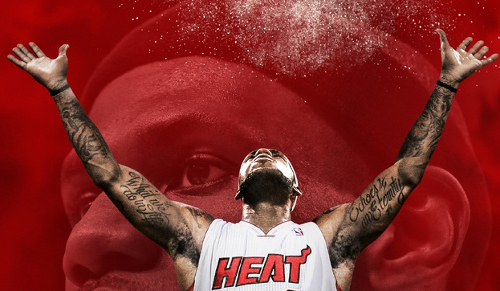 2K Sports has yet to begin an active promotion of NBA 2K14 with only seven weeks until release. It looks as though that could be changing this week with the company teasing news to come Wednesday and leading many to believe it will relate to the return of Crew mode. 
Crew was an online mode in NBA 2K10 and 2K11 involving created players (each person controlling only their guy) teaming up to take on other formed squads. It was popular among a very vocal group of consumers – and they've continued to express desire for it to return on a regular basis – but was also plagued by "hacked" super-players which the company struggled in dealing with.
Much of the continued animosity from Crew users relates to how 2K handled the removal of the mode. They did not communicate that it was gone prior to NBA 2K12's release and would not address it (and other online issues) at all until a month later.
The return of NBA Live with the next-gen consoles makes an online mode of this sort is almost a necessity for 2K. NBA Elite 11 was prepared to offer EASBA which would have been similar to EA Sports Hockey League found in NHL.
With EA clearly attempting to attack some of the weaknesses of the NBA 2K product with features announced thus far it is reasonable to expect they'll try and capitalize on the online interest that has been neglected the past few years. 2K would regain favor from that passionate group and take away a bullet point for EA by bringing back Crew.