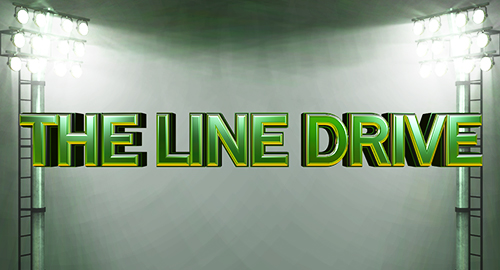 The Line Drive is a weekly collection of news, links, deal alerts, and updates that didn't necessarily warrant their own postings.
♦There is still availability on the Madden NFL 25 Anniversary Edition which includes NFL Sunday Ticket for viewing on PC, tablets, and phones.
♦Manage and view Madden NFL 25 online franchises from the new website.
♦New blog for Madden NFL 25 takes a look at the trade system in franchise mode.
♦New blog for Madden NFL 25 takes a look at player popularity in Owner mode.
♦New blog lists all the signature and generic player celebrations in Madden NFL 25.
♦New blogs detail how d-lineman, DBs, and linebackers are rated in Madden.
♦The payouts for the settled EA football pricing lawsuit are coming soon.
♦The NCAA wants to delay the likeness lawsuit by 15 months.
♦A college's football program success determines how much video game money they get.
♦ESPN with a look at how little each program makes and why it'd be easy to walk away.
♦Special Press Row Podcast talks with Donny Moore regarding Madden player ratings.
♦Special Press Row Podcast brings on NHL 14 developers to discuss this year's game.
♦ThatSportsGamer compiled all the Ultimate Team rewards in M25's Skills Trainer.
♦EA Sports posted an Instagram video of Damian Lillard doing mo-cap for NBA Live 14.
♦Confirmation that NBA 2K14 will include historic teams was posted on Operation Sports.
♦EA Sports released a new current-gen trailer for FIFA 14.
♦New blog goes over a few "Living Worlds" features for FIFA 14 on PS4 and Xbox One.
♦The FIFA 14 web-app for Ultimate Team will open up on September 15.
♦New trailer for NHL 14 goes over how to fight with the new system.
♦A minor patch addressing a couple issues released for MLB 13: The Show.
♦Colombia's Categoría Primera A will debut in FIFA 14.
♦The FIFA 14 for PS Vita will again be nothing much more than a roster update.
♦A free-to-play Madden NFL 25 released for iOS devices in Canada but not the US yet.
♦Kickstarter funding being sought for new football game (link removed – likely scam).
♦Google may be interested in obtaining the exclusive rights to NFL Sunday Ticket.
♦A few slots remain to claim 10% off on an NFL Game Rewind Season Plus subscription.