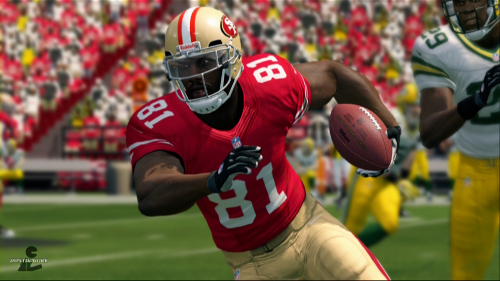 As often is the case week one of the NFL season provided a number of surprises as many underdogs were either able to win or keep the games dangerously close. The team that could take the hardest hit in this week's roster update for Madden NFL 25 is the Steelers who fell at home to Tennessee and lost three players including one of their best in Maurkice Pouncey to IR.
Players likely to receive a bump after first week performances include Peyton Manning (possibly going up to 99), LeSean McCoy, A.J. Green, Robert Quinn, Star Lotulelei, Jared Cook, Julius Thomas, Reggie Bush, and Anquan Boldin. Among those likely to fall are David Wilson, Jimmy Smith, Isaac Redman, Nnamdi Asomugha, Brandon Weeden, Christian Ponder, and Levi Brown.
As always leave your thoughts in the comments as to who should get ratings attention whether up or down for the next roster update in the comments!