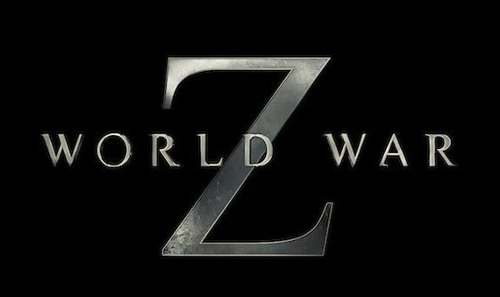 World War Z
A former UN investigator is thrust into the middle of trying to stop what could be the end of the world. Worldwide destruction sends him around the globe seeking clues about what they are fighting and what it will take to defeat it, as he tries to save the lives of billions of strangers, as well as his own beloved family.

The Bling Ring
Based on Actual Events: THE BLING RING is a "scandalously thrilling" (THE VILLAGE VOICE) heist flick written/directed by Sofia Coppola, starring Katie Chang, Isreal Broussard, Leslie Mann & Emma Watson (HARRY POTTER franchise, PERKS OF BEING A WALLFLOWER).

This is the End (Instant Video Exclusive)
The comedy This Is The End follows six friends trapped in a house after a series of strange and catastrophic events devastate Los Angeles. As the world unravels outside, dwindling supplies and cabin fever threaten to tear apart the friendships inside. Eventually, they are forced to leave the house, facing their fate and the true meaning of friendship and redemption.

Leverage: Season Five
Leverage focuses on a team led by former insurance investigator turned thief, Nate Ford (Hutton). Together, they try to level the playing field for people whose lives have been destroyed by the rich and powerful. In the final season of Leverage, the team will be forced to face changing personal dynamics as the relationship between Parker (Riesgraf) and Hardison (Hodge) heats up, and Nate continues to struggle with inner demons. Among their upcoming jobs, they will target a conniving shipping executive (guest star Cary Elwes); weathly scientist; an ex-hockey-player-turned-team-owner (guest star Treat Williams); a corrupt restaurateur; and a corrupt businessman (guest star Matthew Lillard). In addition, the team will once again face their nemesis, insurance-investigator-turned Interpol-agent Jim Sterling (guest star Mark Sheppard).

The Mentalist: Season Five
Patrick Jane returns for Season Five of The Mentalist. Starring Emmyr and Golden Globe nominee Simon Baker as the California Bureau of Investigation consultant and former faux-psychic obsessed with finding Red John, the serial killer who murdered his family, this hit procedural combines crime-solving twists with wry humor that celebrate mind over matter. Though Red John may still be at large, the CBI has captured Lorelei, one of his accomplices. With Lorelei firmly in the grasps of the CBI, will Jane be able to get information about Red John out of her? Find out in the 22 episodes of Season Five.

Arrow: Season One
Based on DC Comics, Green Arrow superhero comic book series, Arrow has been reinvented for a modern day audience and comes to DVD and BD for the first time. After being marooned for five years on a remote island, billionaire Oliver Queen returns home with a mysterious agenda and a lethal set of new skills that he uses in a war on crime in this hard-hitting action series. After suffering unimaginable ordeals on the island, the Oliver returns to Starling City a new man — determined to right the wrongs of his father and sworn to bring justice to those who've corrupted his city. But Oliver finds his crusade complicated by his friends and family who are all affected by his return.

Nashville: Season One
Behind the music of Nashville lies a web of betrayal, heartbreak, and rivalry second to none. Experience the tantalizing first season of ABC's Nashville and surrender to a seductive mix of music, intrigue, and passion that's "Pure Gold." Rayna James (Connie Britton), is the Queen of Country, but there's a new "royal" on the rise. Meet Juliette Barnes (Hayden Panettiere), a hot, young diva poised to knock Rayna off her throne – both on the charts and in the heart of Rayna's lead guitarist and former lover, Deacon Claybourne (Charles Esten). Meanwhile, another sultry love triangle heats up when Deacon's niece Scarlett (Clare Bowen), a budding singer/songwriter, is torn between her boyfriend Avery and her writing partner Gunnar. Adding more fuel to the fire is Rayna's rich, scheming father, whose political ambitions for Rayna's husband hid sinister ulterior motives. Relive all 22 riveting episodes of Nashville: The Complete First Season with this spectacular 5-disc set – including exclusive, never-before-seen bonus features. It's the ultimate guilty pleasure you'll enjoy over and over again!

CSI: Season 13
CSI: Crime Scene Investigation is a fast-paced drama about a passionate team of forensic investigators trained to solve crimes the old-fashioned way – by examining the evidence. CSI: Crime Scene Investigation is on the case 24-7, scouring the scene, collecting irrefutable evidence and finding the missing pieces that will solve the mystery.

Grimm: Season Two
Grimm is back, and delves even deeper into the unseen evils around us in all 22 "addictively entertaining" (Kristi Turnquist, The Oregonian) Season Two episodes. Now fully embracing his identity as a Grimm, Portland homicide detective Nick Burkhardt tackles even more gruesome and bizarre crimes linked to creatures of lore. With the help of his partner Hank and Wesen confidants Monroe and Rosalee, Nick must face an ancient royal bloodline linked to the mysterious Captain Renard, all while fighting to keep from losing the love of his life forever.

Bates Motel: Season One
From the producers of Lost and Friday Night Lights comes the thrilling Bates Motel: Season One on Blu-ray and DVD. A modern day re-imagining of the classic film "Psycho," Bates Motel looks at Norman Bates' teenage years and just how deeply intricate his relationship with his mother, Norma, truly is and how she helped forge the most famous serial killer of them all.