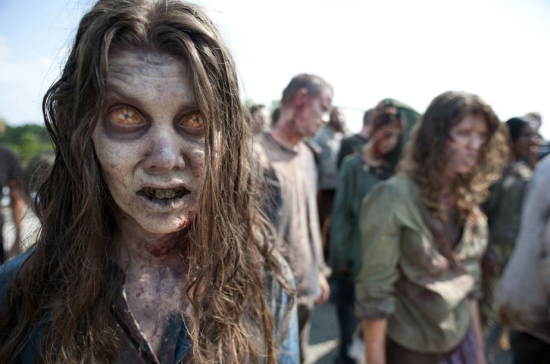 AMC is now in the process of developing a "companion series" to its massively successful The Walking Dead. The spinoff is planned for debut in 2015. Comic/show creator Robert Kirkman will executive produce.
Kirkman: "After 10 years of writing the comic book series and being so close to the debut of our fourth, and in my opinion, best season of the TV series, I couldn't be more thrilled about getting the chance to create a new corner of The Walking Dead universe. The opportunity to make a show that isn't tethered by the events of the comic book, and is truly a blank page, has set my creativity racing."
Just last week the network made official a Breaking Bad spinoff. The fourth season of The Walking Dead premieres on October 13.