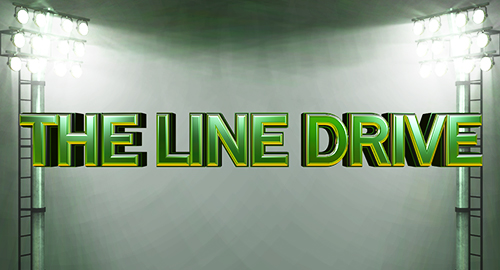 The Line Drive is a weekly collection of news, links, deal alerts, and updates that didn't necessarily warrant their own postings.
♦EA Sports will be releasing a new trailer for next-gen Madden NFL 25 on Monday.
♦Get NCAA Football 14, the last game to be made in the series, for $40 at Amazon.
♦Draft class exporting from NCAA 14 to Madden NFL 25 next-gen will NOT work.
♦As Andrew Wilson takes over as EA CEO the new head of EA Sports is Patrick Söderlund.
♦Operation Sports posted a video with the entire roster of player ratings in NBA 2K14.
♦2K Sports with new developer video blog for NBA 2K14 going over the Pro Stick controls.
♦The Real 2K Insider listed all the Signature Skills for each player in NBA 2K14.
♦Special Press Row Podcast talks with senior designer Mike Wang of NBA 2K14.
♦Special Press Row Podcast talks with the brand manager for PES 2014.
♦Eurogamer has posted a new off-screen gameplay video of FIFA 14 on the PS4.
♦2K Sports revealed the complete roster of wrestlers for WWE 2K14.
♦EA Sports released a new NBA Live 14 screenshot featuring cover athlete Kyrie Irving.
♦The next NBA Live 14 trailer now doesn't have a date set except for being in October.
♦Scientific American goes into how FIFA 14 got its physics right.
♦Microsoft has posted a direct feed video of Forza 5 on Xbox One.
♦The Kickstarter for a new Mutant Football League game has adjusted some plans.
♦Check out the white sleeved jerseys the Warriors will wear every Saturday home game.
♦You can vote on the new alternate jersey design for the Dallas Mavericks.
News and content that may have been missed from the last week around the site.
♦DVD/Blu-ray Releases This Week. Headlined by This is the End and The Croods.
♦Trailer for Need for Speed. The film stars Breaking Bad's Aaron Paul.
♦2013 Emmy Results. Breaking Bad and Modern Family win top awards.
♦FX Developing American Psycho Series. Sequel taking place years after the movie.