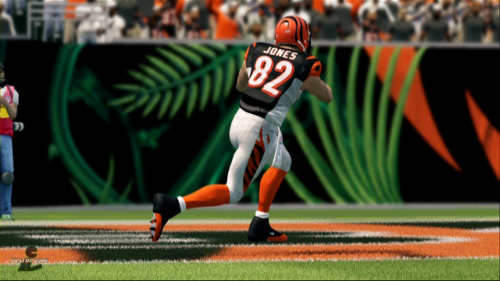 Eight weeks of the NFL season are now in the books and the potential playoff picture in both the AFC and NFC are starting to take shape. Significant injuries from this week's game will end the seasons of Sebastian Vollmer, Brandon Gibson, Travis Benjamin, Mike Williams, and Ryan Broyles while Michael Vick and Ray Maualuga will be out for stretches of time.
Some of the players expected to rise in the upcoming Madden NFL 25 roster update include Andy Dalton, Cam Newton, Calvin Johnson (if he can go up any further in some individual categories – he's already 99 overall), Marvin Jones, Terrence Williams, Andre Ellington, Zac Stacy, Robert Quinn, and Calais Campbell. Among those likely to drop are Robert Griffin III, Geno Smith, Davone Bess, Steven Jackson, David Diehl, Chandler Jones, and Dee Milliner.
As always leave your thoughts in the comments on who should receive boosts or take a fall in the next roster update for Madden NFL 25!