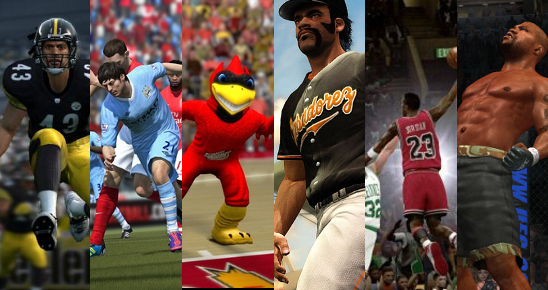 The Best Sports Game of the Generation Tournament has reached the Sweet 16! While the four advancing from Region A cruised to victory, three of the winners from Region B faced serious threats. A total of over 51K votes were cast in the second round.
The round of 16 in these two regions features a battle between 2010 FIFA World Cup and UFC 2009 Undisputed, NBA 2K11 taking on NBA 2K12, arguably the two best football games in NCAA 14 and Madden NFL 10 going head-to-head, and FIFA 12 facing a challenge from NBA Live 10. Regions C and D will open for voting later this week. Continue on to cast your support and leave any thoughts in the comments!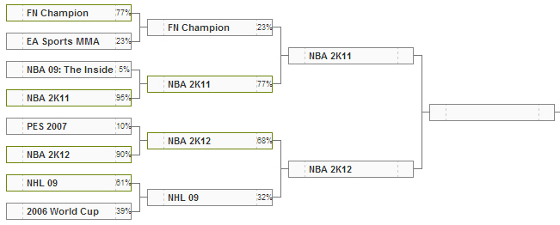 NBA 2K11 vs NBA 2K12
It was 2K11 that launched the series to a level that some believed wasn't possible for a basketball game in terms of consumer reception and sales with the featuring of Michael Jordan. New "The Jordan Challenge" mode, "Creating a Legend" mode, and historic teams were big winners. NBA 2K12 continued to build on the success of 2K11 with "NBA's Greatest" mode, more historic teams, and improved commentary.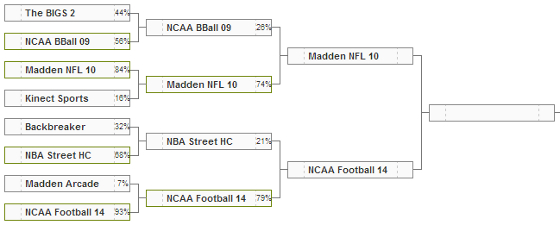 Madden NFL 10 vs NCAA Football 14
In what was the most encouraging Madden release in years for the "sim" crowd the game focused on presentation, gameplay, and authenticity. It may have actually peaked this gen in realism and graphics with this release. Introduced was the Pro-Tak animation system and Online Franchise. NCAA Football 14, which it turns out will be the last entry in the series, improved significantly in gameplay and Dynasty mode while bringing in a surprisingly intriguing Ultimate Team mode.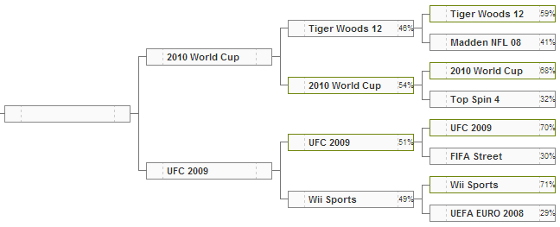 2010 FIFA World Cup vs UFC 2009 Undisputed
This World Cup offering was lauded for its accessibility, fun factor, and turning even non-soccer fans into loyal FIFA gamers. It included every national team and South African stadium, incredible atmosphere, and the "World League Ladder" online – an early look at what would evolve into Online Seasons. The debut of the UFC series from THQ was a smashing success both in terms of sales and critical response. The gameplay, differentiated fighter styles, roster, and graphics were all exceptional for a first entry with fights often exciting and rewarding.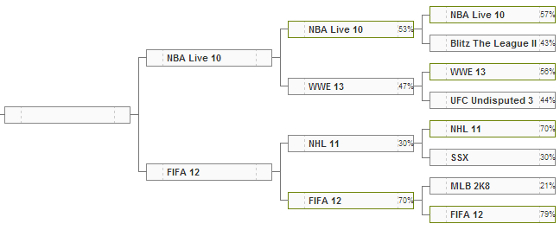 NBA Live 10 vs FIFA 12
On par with the competition in 2009, and in the opinion of some the best basketball game that year, NBA Live 10 represents the last basketball game to release from EA Sports. Sim gameplay was coupled with what might still be the best atmosphere ever in a league licensed sports game. With FIFA 12 EA Sports debuted the new physics engine which pushed the series forward. Online Seasons mode made its first appearance and Ultimate Team became part of the base product.