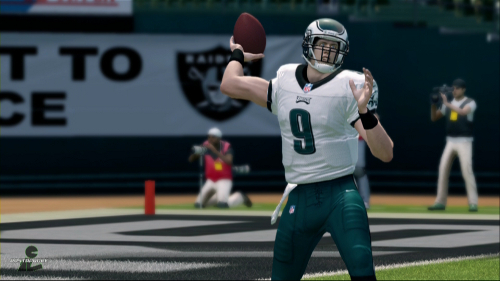 Two major injuries occurred in week nine of the NFL season with Geno Atkins placed on IR and Aaron Rodgers facing an extended period of time sidelined. Meanwhile Justin Blackmon was suspended for the year while Jonathan Martin will hopefully be able to return to the Dolphins at some point in the future now that Richie Incognito is gone.
Names likely heading up in the next Madden roster release include Nick Foles, Tom Brady, Case Keenum, Jason Campbell, Gio Bernard, Eddie Lacy, Mike James, Zac Stacy, Chris Ivory, Aaron Dobson, T.Y. Hilton, Pierre Garcon, and Cameron Wake. Among those likely to drop are Matt Ryan, Andy Dalton, Joe Flacco, Trent Richardson, Ray Rice, Wade Smith, Lucas Nix, Brandian Ross, Randy Bullock, and Troy Polamalu.
As always leave your thoughts in the comments on who should rise of fall in the upcoming Madden NFL 25 roster update!