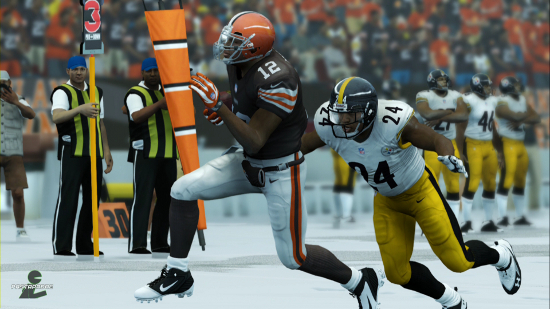 Now that all teams have completed their bye weeks five games remain in the final stretch of the season that looks to determine the sixth playoff spot for both conferences. Meanwhile the Chiefs may have to go up against the Broncos without Tamba Hali and Justin Houston in a game that will either keep them in the division and home field race or ensure they'll be the five seed.
Players expected to go up following strong performances include Mike Glennon, Knowshon Moreno, Keenan Allen, Josh Gordon, Michael Floyd, Manny Ramirez, Robert Quinn, Calais Campbell, Gerald McCoy, and Von Miller. Among those likely to fall are Geno Smith, Robert Griffin III, Andrew Luck, Trent Richardson, B.J. Raji, Manti Te'o, Jermon Bushrod, Antoine Bethea, Sean Smith, and Josh Wilson.
As always leave your thoughts in the comments on who should rise or fall in the upcoming Madden NFL 25 roster update!