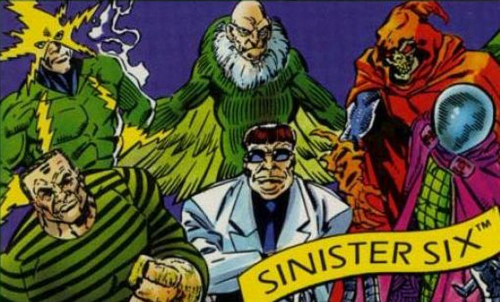 Sony Pictures has announced an expansion to the Spider-Man universe with two spin-off films in the works. In addition to The Amazing Spider-Man 3 writing teams have been assembled for movies to focus on Venom and The Sinister Six.
The Amazing Spider-Man 3 is being written by Alex Kurtzman, Roberto Orci, and Jeff Pinkner. Marc Webb, who has directed the first two, is not locked in for the project but expected to return. Production begins next fall with a target release date of June 10, 2016.
Kurtzman, Orci, and Ed Solomon have been tasked to write Venom. Kurtzman will direct.
Eugene "Flash" Thompson is a troubled 19 Year old trying to find his place in the world, like any average young adult. His life changes, however, when new Oscorp technology escapes from the lab. The new technology has bonded to him and is looking for destruction and rages the streets as his alter ego Venom, but Flash knows in his heart what he is and hopes to contain the symbiote in effort to stop the sinister spawn of the symbiote; CARNAGE.
Drew Goddard (The Cabin in the Woods) will do the screenplay for The Sinister Six with expectations that he will also direct it. The number of villains appearing in The Amazing Spider-Man 2 and hints in the trailer suggested a Sinister Six plot line was on the way but now the supervillain group will also get its own standalone film.