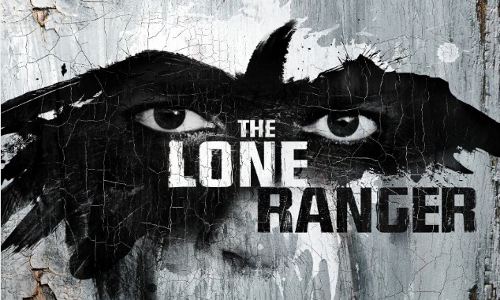 The Lone Ranger
Johnny Depp and Armie Hammer star in THE LONE RANGER, from Jerry Bruckheimer Films and Director Gore Verbinski. It's a wild ride of high-velocity action, explosions and gunfights that brings the famed masked legend to life through brand-new eyes. The Lone Ranger (Hammer), the last of his kind, teams with Tonto (Depp), a dark and mysterious vigilante, to seek vengeance after justice has failed them. It's a runaway train of epic surprises, as these two unlikely heroes must learn to work together before the ultimate showdown between good and evil explodes.

Elysium
In the year 2159 two classes of people exist: the very wealthy who live on a pristine man-made space station called Elysium, and the rest, who live on an overpopulated, ruined Earth. Secretary Rhodes, a government official, will stop at nothing to enforce anti-immigration laws and preserve the luxurious lifestyle of the citizens of Elysium. That doesn't stop the people of Earth from trying to get in, by any means they can. When unlucky Max is backed into a corner, he agrees to take on a daunting mission that if successful will not only save his life, but could bring equality to these polarized worlds.

Kick-Ass 2
Self-made superhero Kick-Ass (Aaron Taylor-Johnson) and sweet-faced, foul-mouthed assassin Hit Girl (Chlo‰ Grace Moretz) try to return to life as "normal" teenagers, but soon they are faced with their deadliest challenge yet. To seek revenge for his father's death, Red Mist (Christopher Mintz-Plasse) has re-invented himself as the leader of an evil league of super-villains. To defeat their new nemesis, Kick-Ass and Hit Girl must team up with a new wave of masked crusaders, led by the badass Colonel Stars and Stripes (Jim Carrey), in this battle of real-life villains and heroes.

Prisoners
Keller Dover (Hugh Jackman) is facing a parent's worst nightmare: His young daughter and her friend are missing, and panic has set in for both families as hours turn to days. Heading the investigation, Detective Loki (Jake Gyllenhaal) arrests the only suspect – the driver of a dilapidated RV on which the girls had been playing – but a lack of evidence forces his release. As pressure mounts, Loki's team pursues multiple leads while a frantic Dover decides he has no choice but to take matters into his own hands.

The Family
Academy Award Winners Robert De Niro and Tommy Lee Jones star in this dark action-comedy from executive producer Martin Scorsese and acclaimed director Luc Besson. A Mafia boss and his family are relocated to a sleepy town in France under the Witness Protection Program after snitching on the mob. Despite Agent Stansfield's (Jones) best efforts to keep them in line, Fred Blake (Robert De Niro), his wife Maggie (Michelle Pfeiffer), and their children Belle (Dianna Agron) and Warren (John D'Leo), can't help resorting to old habits by handling their problems the 'family' way. Chaos ensues as their former Mafia cronies try to track them down, and scores are settled in the unlikeliest of settings.

Percy Jackson: Sea of Monsters
The magical, mythical adventures of teenager Percy Jackson – son of the Greek god Poseidon – continue in this heroic, action-packed thrill ride! Out to prove he's not just a "one-quest wonder," Percy and his demigod friends embark on an epic, cross-country journey into the treacherous Sea of Monsters, where they battle terrifying creatures, an army of zombies, and the ultimate evil. With time running out, Percy must find and bring home the fabled Golden Fleece, which has the power to save his world…and save us all!

Ain't Them Bodies Saints
Academy Award Nominees Rooney Mara (The Girl with the Dragon Tattoo, Side Effects) and Casey Affleck (The Killer Inside Me, Gone Baby Gone) star as a pair of doomed lovers separated by prison bars and miles of desert wasteland in AIN'T THEM BODIES SAINTS, a moody collision of love and crime in the tradition of Bonnie and Clyde. Four years ago, impassioned young outlaw couple Bob Muldoon (Affleck) and Ruth Guthrie (Mara) were apprehended in the Texas hills during a shootout that left a local officer wounded by a bullet from Ruth's gun. Taking the blame, Bob was sentenced to 25 years in prison. After having engineered a daring escape, Bob is now determined to reconnect with the love of his life and meet the daughter who was born while he was incarcerated. But the journey back won't be easy, and the powers that be threaten to keep the two lovers apart forever. Co-starring Ben Foster (The Messenger) and set against the gritty landscape of 1970s Texas Hill Country, AIN'T THEM BODIES SAINTS is a breathtaking and exquisitely photographed meditation on the fragility and transience of love.

Burn Notice: Season Seven
It all comes down to this-the thrilling final season of one of television's hottest shows, where everything is finally revealed. Separated from his friends and family, and on the verge of losing it all, Michael Westen goes deep undercover, joining forces with a mysterious woman and infiltrating a sinister terrorist network. With time running out, Michael must do whatever it takes to stay alive and protect his loved ones; but now, he may be forced to go too far. Packed with explosive action and exciting plot twists, Burn Notice Season Seven comes fully equipped with exclusive bonus features available only on DVD.

Burn Notice: The Complete Series
Featuring the complete seven season series, the Burn Notice box set combines thrilling espionage action and wry humor with intricate plot twists and gripping suspense, showcasing one of the smartest, sexiest shows on television! After being mysteriously blacklisted from the intelligence community, former CIA operative Michael Westen must rely on his extraordinary skills to uncover the secrets behind his burn notice. As he gets closer to the truth, Michael and his hard-hitting team take on a deadly onslaught of crime lords, drug cartels, and international terrorist threats. Now, for the first time, own the complete collection and experience the full rush of Burn Notice!

One Direction: This is Us
Blu-Ray edition includes bonus DVD pressing. BR disc includes the theatrical and Extended Fan Cut. Billed as an intimate all-access look at life on the road for the global music phenomenon, This Is Us follows the lives of the five members of the boy band, One Direction. It contains live concert footage from London's O2 Arena, and footage from their lives pre- and post-X Factor appearance, and gives insight into the preparation for their concerts and ultimately what it is like to be One Direction.

The Sound of Music Live!
An aspiring nun in pre-WWII Austria leaves the abbey to become a governess for the widower Captain von Trapp's seven children and finds herself falling in love. Beloved worldwide, The Sound of Music includes unforgettable songs including "Edelweiss", "Do-Re-Mi," "My Favorite Things," and "The Sound of Music".

FRONTLINE: League of Denial: The NFL's Concussion Crisis
The National Football League, a multi-billion dollar commercial juggernaut, presides over America's indisputable national pastime. But the NFL is under assault as thousands of former players and a host of scientists claim the league has tried to cover up football inflicted long-term brain injuries on many players. The FRONTLINE investigation details how, for years, the league denied and worked to refute scientific evidence that the violent collisions at the heart of the game are linked to an alarming incidence of early onset dementia, catastrophic brain damage, death, and other devastating consequences for some of football s all-time greats.

Shameless: Season Three
The Gallaghers are a Chicago family trying to live the American Dream the only way they know how: one scheme at a time! Season Three picks up 137 days since we last spent time with the Gallaghers. Jimmy has moved into the house. Fiona's scrounging for cash. Lip is sentenced to community service. Frank is missing. And although no one else seems to mind, Debbie's worried about him. Everything seems status quo – except for the mysterious Town Car parked out front. When it comes to family drama, the Gallaghers don't set the bar… they raze it.

Justified: Season Four
Deputy US Marshal Raylan Givens will start to pick at the thread of a cold case of 30 years in the making, unraveling a riddle that echoes all the way back to his boyhood and his criminal father's bad dealings. Meanwhile, Boyd Crowder finds his grip on Harlan loosening due to a Pentecostal preacher with a penchant for theatrics and a knack for manipulation to rival his own.