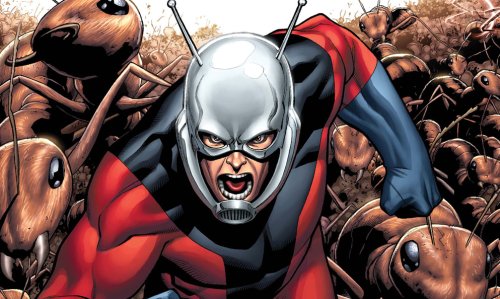 The latest casting move for the upcoming Marvel film Ant-Man has been confirmed. Michael Douglas will play Hank Pym – which means Paul Rudd (announced in December as the lead) will portray Scott Lang. Some unconfirmed reports have Douglas' role as a villain which is interesting considering Pym does have a dark side. Pym was the original Ant-Man before the technology he created was stolen by Lang who decided to use it for good.
Marvel's Kevin Feige: "With Hank Pym's rich history in the Marvel Universe, we knew we needed an actor capable of bringing the weight and stature to the role that the character deserves. We felt incredibly relieved when Michael Douglas agreed to step into the part with the charm and fortitude he brings to every character he inhabits, and couldn't be more excited to see what he will do to bring Hank Pym to life."
The film will be directed by Edgar Wright (Shaun of the Dead, Hot Fuzz, Scott Pilgrim) and written by him and Joe Cornish (Attack the Block) with a release date locked in of July 31, 2015. That puts it in "Phase Three" of the Marvel Cinematic Universe just under three months after the release of The Avengers: Age of Ultron.