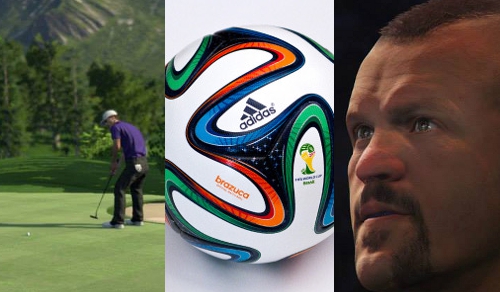 What once appeared to be a fairly week first half of the year for sports gaming has been bolstered by two recent announcements. New arrivals in The Golf Club and R.B.I. Baseball will join MLB 14: The Show, 2014 FIFA World Cup, and EA Sports UFC all to be released by the end of May.
Varying levels of information are available on the five titles. The Golf Club has probably shared the most of the group – and that's in the least amount of time – with RBI and World Cup still not being discussed in any detail. UFC had a number of features explained back at an impressive E3 showing but very little since. The Show meanwhile hasn't even established its official release date with just over a month until it would traditionally be out.
What games are you most anticipating at this point for the months ahead? Vote in the poll below (can vote for more than one) and leave your thoughts in the comments!