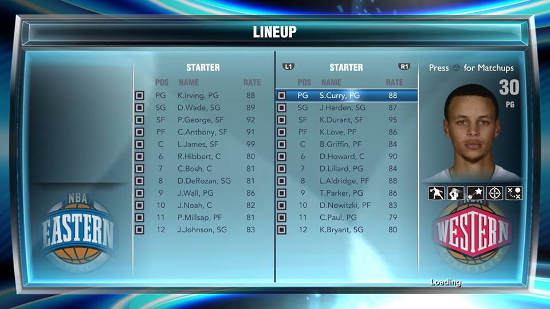 2K Sports today released the latest rosters for NBA 2K14 and that includes those for the 2014 NBA All-Star game. While all the players are in – with Kobe Bryant there until a replacement is announced – the jerseys and court for the New Orleans event are not. Those are said to be updated later this week.
The All-Star Game jerseys are similar to the Christmas jerseys – sleeved and with a big logo on front. It was just over a week ago that 2K finally added the Christmas jerseys and a few others to the Xbox One/PS4 versions of the game.
Meanwhile NBA Live 14 has yet to update the All-Star rosters, jerseys, or court and EA Sports has not stated when any of that will happen.