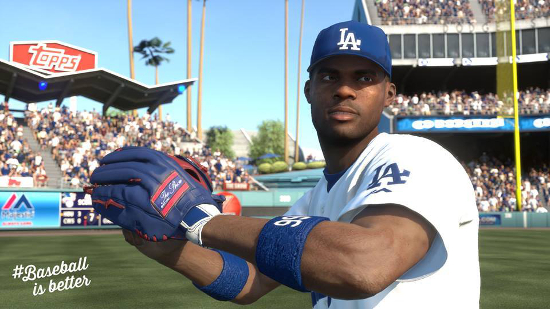 While SCEA has generally not released player ratings as a form of promoting The Show consumers who have gotten their hands on the game early have gone about exposing the ratings instead. That's happened again this year as a member of Operation Sports has provided screenshots of the top rated players at each position for MLB 14: The Show.
Last year MLB 13 featured 17 players rated 99 overall – which was actually down from an absurd 44 with MLB 12 – and 99 total players coming in 90 or higher. The Los Angeles Angels, who ended up going 78-84, had 3 of the 99s and 6 guys over 90.
It appears the ratings system has been dramatically toned down even further for MLB 14. There are only 3 players rated 99 and 29 coming in 90 or higher. Continue on to check out all the players rated 90+ and take a look at those screens linked to above for the rest. 
1B: Miguel Cabrera (99), Paul Goldschmidt (94), Chris Davis (92), Joey Votto (91)
2B: Robinson Cano (97), Dustin Pedroia (94)
SS: Troy Tulowitzki (95), Jose Reyes (92), Hanley Ramirez (90)
3B: Evan Longoria (92), Adrian Beltre (92), David Wright (90)
C: Yadier Molina (95), Buster Posey (92)
LF: Carlos Gonzalez (96)
CF: Mike Trout (99), Andrew McCutchen (94)
RF: Carlos Beltan (90)
SP: Clayton Kershaw (99), Yu Darvish (95), Jose Fernandez (94), Adam Wainwright (93), Matt Harvey (93), Justin Verlander (93), Felix Hernandez (91), Stephen Strasburg (91), David Price (90)
CL: Craig Kimbrel (96), Aroldis Chapman (90)