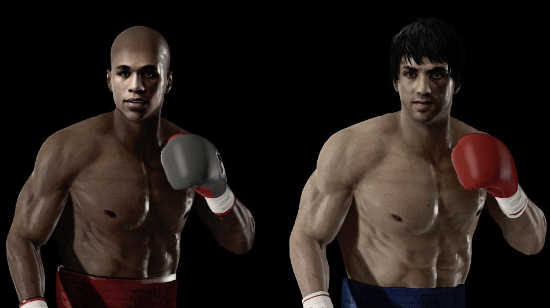 In an interview with MMA Junkie, EA Sports has confirmed there will be no "Fighter Share" feature in the upcoming launch of the UFC franchise. This deviates from the company's boxing games which have included the ability to create fighters and even use Game Face – which allows for taking actual photographs to craft a likeness – with the ability to upload the finished products for others to retrieve through "Boxer Share".
…we can't do it anymore for a number of reasons. One of the big things people did on a game like "Fight Night" is making Rocky Balboa, or Floyd Mayweather or whatever. But nowadays when people can make YouTube clips and share them, there's this whole grey area where if our game allows users to make a Rocky character that's the intellectual property of somebody else, it causes a ton of problems. There is a "Create-A-Fighter" and you could create you own Rocky, but when we are facilitating the sharing of content, it gets very difficult.
You can even browse the creations online and see that the most recent boxing game, Fight Night Champion, has one particular Floyd Mayweather CAF that between the two systems tops the popularity list. Mayweather was not licensed for the game yet that single created likeness (there are many others of him) has been downloaded nearly 200K times. Rocky is well over 100K while names like Snoop Dogg, Bruce Lee, Eminem, and Harry Potter have download numbers that are in the tens of thousands.
The reasoning behind removing the functionality going forward would be similar to copyright concerns that have affected other games as well. Heavy restrictions have been put in place on unlicensed games such as Backbreaker to try and avoid potential litigation. Another example relates to the necessity to constantly monitor NCAA Football's Teambuilder and how that was a concern that factored into the feature never making it to Madden. The legalities even tie back to roster share and likenesses in NCAA Football which were addressed within EA Sports' settlement in the O'Bannon likeness case that ended the series.
Allowing for customization has inherent risks and those are exposed further by granting ways to share creations with others. It's a big reason why unlicensed games – in which consumers somehow think customization can make up for – aren't a viable option for the major publishers. Don't be surprised if other companies that have games utilizing features which allow for created content to be shared begin to lock them down also.