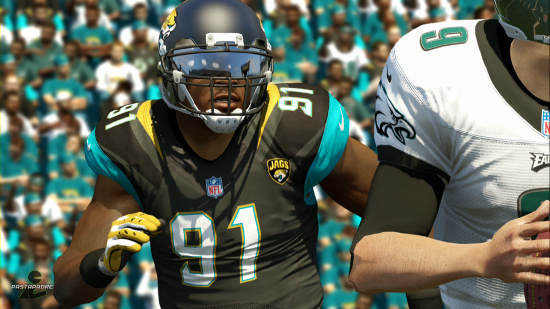 Usually by this point in the year not only has the upcoming Madden been officially "announced" but the marketing cycle kicked off with cover related activities. The trend of fan voting to choose representatives for the cover has lost significant steam as of late however and it seems evident now that Madden NFL 15 is unlikely to feature a tournament and may go away from fan cover selection completely. 
Previous cover campaigns and tournaments have been announced in February (as early as the 1st of the month) with candidates rolled out that month and into March when the voting would begin to coincide with the NCAA Tournament. Last year's cover tournament was listless despite the presence of legends and 64 candidates. The number of voters participating has slid while number of votes has risen due to expansion of the process. It's fairly easy to collect the numbers they did when there are 62 individual pairings to vote on by the time it's over.
The NFL has shifted some of its events to spread out more evenly activity during the off-season. Madden may be following suit by beginning a media blitz later in the year especially with the window more wide open due to the lack of an NCAA Football title that would require marketing coordination between the two properties. There's also the question of whether another company may have secured the NFL license to consider, given that EA Sports would not confirm their extension as exclusive, which would cause them to be more guarded in what information was made public so far in advance of Madden's release.