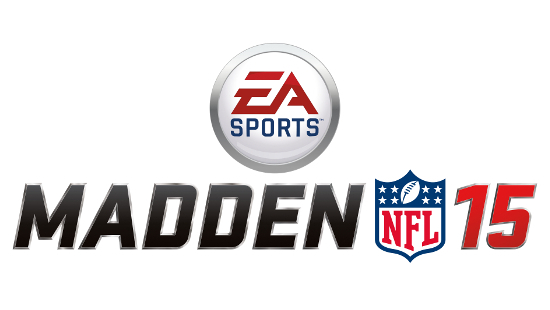 Yesterday EA Sports officially announced Madden NFL 15 with a teaser trailer and mention of "immersive defensive gameplay controls" and new broadcast presentation. Another cover vote was also announced to begin along with the NFL Draft in May.
Now a summary provided to retailers has revealed a few other details to be expanded upon later:
♦New player lock camera angles.
♦New pass rush tools.
♦New open-field tackling mechanics.
♦Smarter AI.
♦Enhanced on-field graphics.
♦In-depth player profiles.
♦New crowd-sourced play calling system (coach suggestions, community picks, concept plays).
♦Dynamic pre-game and halftime shows.
Gamestop has also posted a pre-order bonus for the game offering $15 in Ultimate Team content. It's unclear if this will be a retailer-wide incentive but it very well could be as Gamestop has not stated it as an exclusive. This has become a more common tactic from EA in the last two years, providing credit for use in Ultimate Team, with the hopes of hooking in more consumers by getting them started with the mode that they may have not stuck with for long or bothered with at all.