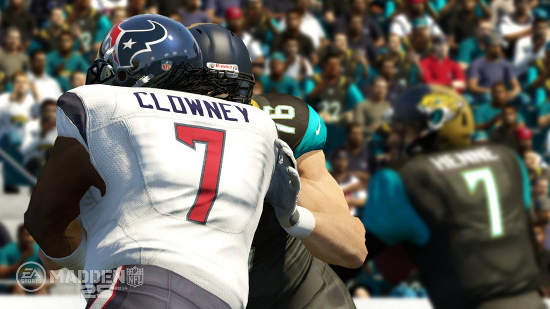 The cards for Ultimate Team in Madden NFL 25 featuring the players drafted in the first round were added to All-Pro packs last night. Check out all 32 here in the FB album. At least one is apparently guaranteed to be in each pack or they can be obtained through the Auction House.
Unlike the previous two years, when drafted players were added and had ratings that about matched up to those they debuted with in the Madden released months later, the ratings for these incoming rookies are vastly inflated. They range from overall 94-96.
The change in how they're rated is likely due to the need to make them relevant. Most Ultimate Teams at this point in the year would have little use for players rated in the 70s up to mid-80s and the novelty of getting the new guys would not be enough to overcome that. Of course these players will be available in Madden NFL 15 also but with those more realistic ratings at the start.