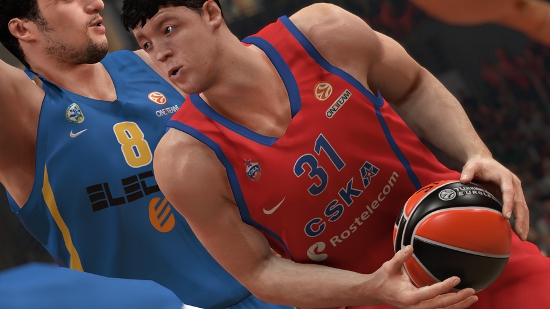 2K Sports today announced that 11 new Euroleague teams will be part of NBA 2K15. That will bring the total to 25 all with updated rosters.
The teams being added are Brose Baskets Bamberg, Budivelnik Kyiv, Crvena Zvezda Telekom Belgrade, FC Bayern Munich, Galatasaray Liv Hospital Istanbul, JSF Nanterre, Lietuvos Rytas Vilnius, Lokomotiv Kuban Krasnodar, Partizan NIS Belgrade, Stelmet Zielona Gora, and Strasbourg.
Introduced in 2K14 with a multi-year exclusive agreement, Euroleague was represented by 14 teams. While it had the real rosters there was no unique style of play or atmosphere to the games. There also wasn't a mode dedicated to them nor were they a part of Association, MyCareer or online modes in any fashion. For fans to get interested they'll need to involve Euroleague in a more meaningful way for 2K15.