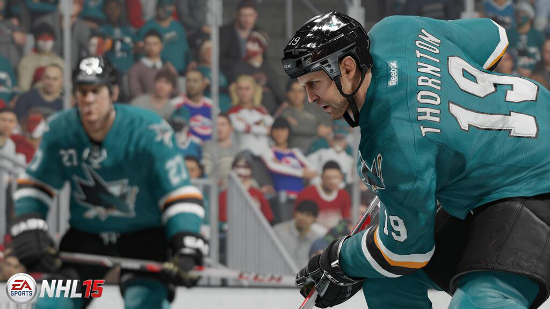 EA Sports today released the first screenshot for NHL 15 with the image coming from the Xbox One and PlayStation 4 version of the game. Check it out full size here.
The company also took the opportunity to announce the pre-order deals for the game. Unfortunately, as the trend has been lately with various sports games, there seems to be favoritism to one location over the others. Gamestop will be offering 24 Hockey Ultimate Team Gold Packs ($24 value over 24 weeks). All other retailers – and maybe digital download although that wasn't noted – will give out 15 HUT Gold Packs ($15 value over 15 weeks). Of course for those who don't play Ultimate Team this won't sway them to Gamestop. However EA hopes with these bonuses to draw in new players to the mode and get them on the hook going forward.
Though a number of features have already been revealed for NHL 15 expect there to be something new at EA's press conference next Monday. A full trailer is a good bet but there's always the possibility they'll announce a new feature of larger scope during the presentation.