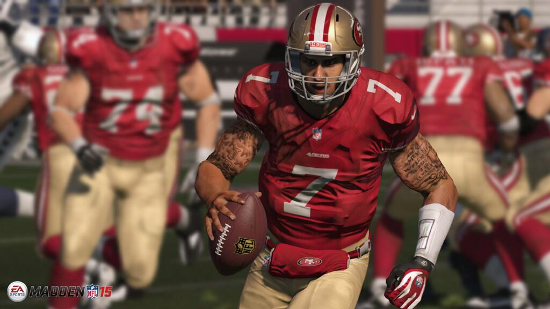 On the same day the San Francisco 49ers signed Colin Kaepernick to a massive contact extension, EA Sports has released the first screenshot for Madden NFL 15 and it features the QB. The biggest thing of note here is the presence of tattoos.
Until now the NFL has prevented EA from putting tattoos on players and along with various other restrictions have limited the potential authenticity of the series. With the new contract between EA and the NFL, which may or may not include exclusivity, different terms may be in place that will hopefully benefit the game due to greater creative freedom.
[Update] Kaepernick is the ONLY player that will have tattoos in Madden 15. So much for thinking the game would become more authentic.