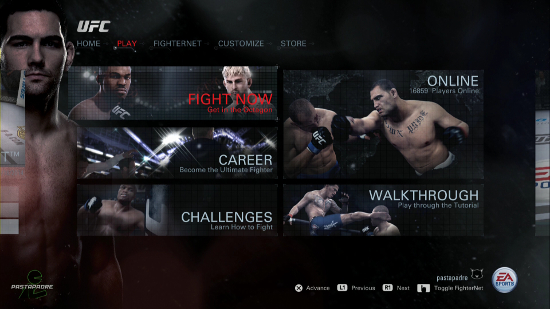 The Twitch stream below will show the gameplay broadcast of EA Sports UFC when live, which will be at different points this evening, and when off-the-air the archived segments prior will be included as well. Various aspects will be streamed including the tutorials, some career mode, and online fights. Feel free to ask questions and comment through the chat when the action is live and make sure to subscribe to the Twitch channel!
[Update] First archive is below. Includes some tutorial challenges (boring and frustrating) followed by a couple CPU fights and then eight mostly entertaining online fights. I broke out two of them from the long stream. Will be back live later with Career mode and some more online.
[Update #2] Second full stream includes start of career mode and online fights against a buddy. It's evident the game might be fun online, I've experienced that much, but realism is not a factor in the experience.
Watch live video from Pastapadre on TwitchTV