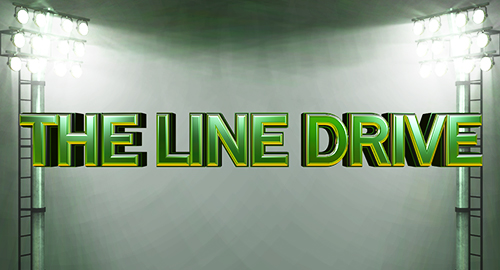 The Line Drive is a weekly collection of news, links, deal alerts, and updates that didn't necessarily warrant their own postings.
♦EA Sports UFC is still available for just $40 on both Xbox One and PS4.
♦PS4 version of MLB 14: The Show is also still available for just $40.
♦Fill out this survey for the Press Row Podcast and be entered for a $100 gift card.
♦Cover of Madden NFL 15 won't be changing but the LOB make it to the start screen.
♦Sweepstakes being held for an all-expense paid trip to Florida for Madden and more.
♦Songs from System of a Down and Strafe will be part of the NBA 2K15 soundtrack.
♦Last Press Row Hangout now available as MP3 w/ game impressions and viewer questions.
♦Check out the PS4/PS3 and XB1/360 FIFA 15 official covers which are different.
♦EA will probably have to change the PS4/PS3 cover due to the visible outline of a penis.
♦The latest screenshots for NHL 15 have been added to the FB album.
♦EA has posted a new infographic with stats from the first month of EA Sports UFC.
♦Greg Norman has signed on to endorse the Course Designer feature in The Golf Club.
♦The Guardian looks at why Australian Rules Football games have been so bad.
♦UniWatch has a look at the NBA's Christmas jersey designs for the upcoming season.
♦NBA teams that have won Championships will have gold tabs on the collar of their jerseys.
♦Check out the uniforms for the El Paso Chihuahuas being worn for Bark in the Park Night.
♦Check out the new National Championship trophy given to College Football Playoff winner.
♦NFL Sunday Ticket will have console and mobile packages this year to those who qualify.
♦The PlayStation 4 camera is at its lowest price ever just $42.91 on Amazon.
News and content that may have been missed from the last week around the site.
♦Blu-ray/DVD Releases This Week. Headlined by Transcendence and Sabotage.
♦2014 Emmy Award Nominations. Led by HBO and Game of Thrones.
♦Homeland Season Four Trailer. The new season is set to begin on October 5th.
♦Trailer for Gone Girl. Upcoming drama from David Fincher starring Ben Affleck.