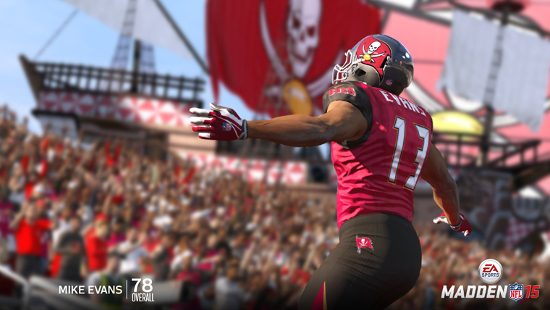 The player rating reveals for Madden NFL 15 begin today with EA Sports releasing the top rated rookies. All those who are 78 overall and higher are noted which amounts to 13 of them. To no surprise Jadeveon Clowney tops the list but only at an 83 overall. Greg Robinson, drafted right behind him, also gets an 83. Lineman in particular are often given an edge as rookies as the transition is considered to be somewhat easier than those in skill positions. Quarterbacks even when selected high generally begin the lowest since they're not even guaranteed to see the field.
The top rated rookies in the past have generally landed in the low 80's with few exceptions exceeding that. Had Clowney been coming off a stronger year, if he had entered after his sophomore season for instance, he probably would have been more around an 86.
On their heels are Khalil Mack and Jake Matthews at 81 overall. Making the lead group despite lower draft status are Zack Martin, Calvin Pryor, Ha Ha Clinton Dix, and Darqueze Dennard. Falling out are Justin Gilbert, Anthony Barr, Eric Ebron, and Odell Beckham Jr. Check out the full breakdown of the ratings for the 13 rookies ranging 78 to 83 in the document here.
Please enable Javascript to watch this video