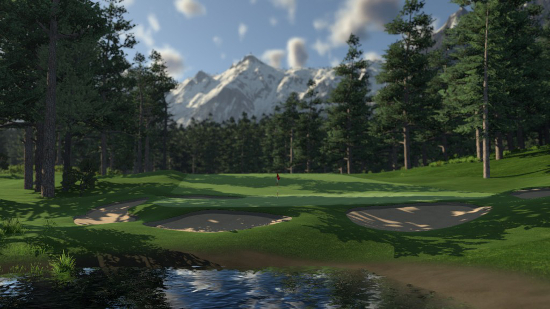 HB Studios has announced that The Golf Club will make available all courses designed by users in the "Greg Norman Course Design" feature for download regardless of platform. That means courses that are created on one can be downloaded by someone playing on another. Whether it was made on the PlayStation 4, Xbox One, or PC, all user-created courses will be pooled together and accessible to those who owns the game. 
This is fairly rare as most games have shareable content restricted to the single platform the content is created on. That has even been the case with a series like NCAA Football where edited rosters had to be created for each system instead of just doing one which could be shared between them all. EA was able to get around that with Teambuilder by hosting the content through their website while HB Studios here has gone a different route and cleared it through the necessary parties by making specific concessions.
The only difference is that names of the creators of courses not native to your current platform will be displayed as "TGC Member" – this is to conform to a number of privacy and parental control regulations on the various platforms. The other consequence of this is that currently each platform will still be logging their own set of scorecards and can only play live against people from their own platform.
The Golf Club has been submitted to Microsoft and Sony for certification so release is expected in the new few weeks barring any setbacks. It has been out on PC through Steam Early Access since April for $35. The price for the console version which will be made available only as a digital download has yet to be announced.