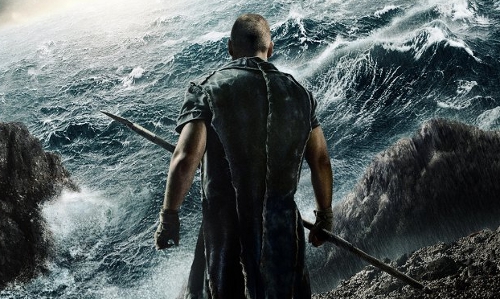 Noah
Russell Crowe stars as Noah in the film inspired by the epic story of courage, sacrifice and hope. Directed by visionary filmmaker Darren Aronofsky.

The Other Woman
After discovering her boyfriend is married, a woman (Cameron Diaz) tries to get her ruined life back on track. But when she accidentally meets the wife he's been cheating on (Leslie Mann), she realizes they have much in common, and her sworn enemy becomes her greatest friend. When yet another affair is discovered (Kate Upton), all three women team up to plot mutual revenge on their cheating, lying, three-timing SOB.

Twin Peaks: The Entire Mystery
On stunning High Definition Blu-ray, Twin Peaks: The Entire Mystery is a comprehensive collection with every episode from the complete television series; both the U.S. and international versions of the series' Pilot; the North American Blu-ray debut of David Lynch's follow-up feature Twin Peaks: Fire Walk With Me; and nearly 90 minutes of deleted and extended scenes from the film. The set also features newly transferred Log Lady introductions for each episode; picture upgrades to many shots in the TV series; a new featurette with series creator Lynch and the actors who portrayed the Palmer family which includes a mesmerizing return to the lives of their characters today; and hours of never-before-released material that dives into the fascinating story behind the celebrated pop culture classic.

San Antonio Spurs: 2014 NBA Championship Highlights