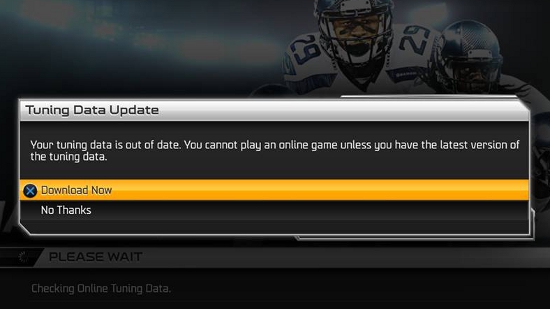 On Friday EA Sports deployed the latest roster update for Madden NFL 15 coinciding with the start of the regular season. This one is always an especially important update as it attempts to provide the accurate 53 man rosters and depth charts. It's also one of the few rosters that can be chosen when starting new franchises (in addition to pre-season rosters and any custom rosters). The company has yet to provide the full list of details but that spreadsheet will be added here if/when it goes out.
Keep in mind the player ratings will change when transferred into a franchise. This continues to be an area of confusion for many, and even has us scratching our own heads in the Press Row Madden league with how many players have seemingly plummeted for no particular reason. Offensive lineman especially look to be low across the board. It is supposed to be based on how well a player fits into a particular team's schemes, but one would think if they're already on the team they shouldn't be that far off from their base rating. It would seem though the change only affects the overall rating and not their individual ratings which is what really matters in the end.
The roster was accompanied by a "Tuning Data Update". These tuning updates deliver balancing adjustments to gameplay without having to wait for a patch. In the past the feature has been largely ineffective or even damaged the games they were utilized in more than helped them but they have rarely been seen in Madden. This particular tuner is said to affect pass rush effectiveness but in what ways remains unclear.