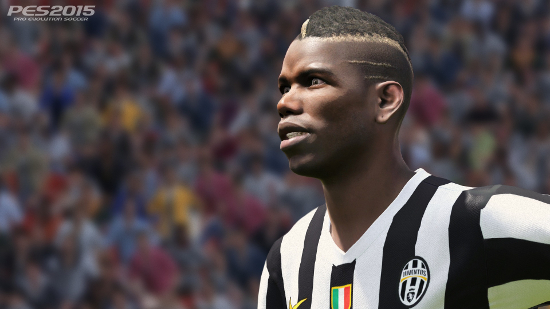 The demo for Pro Evolution Soccer 2015 is out now on PlayStation 4 and PS3. It went live in a few other territories last week but was delayed until today in North America and tomorrow in Europe. It can be queued up to download for PS4 here or PS3 here. It was supposed to go live on Xbox One and 360 also but as of publish time had not.
KONAMI returns to the football field with PES 2015 with a return to core PES values. Thanks to the incredible FOX Engine, PES 2015 delivers stunning visuals and animation where the world's greatest players move and play just their real-life counterparts, while PES ID ensures that the whole team matches their famed playing style. Close control, tackling, and the balance of play also perfectly reflect that of real football. Similarly, players can now use the new myClub system to develop an all-conquering side, building from humble beginnings to create a world-class XI. With all-new multi-player modes, real-life managers pacing the touchlines and new live data, PES 2015 does its talking on the pitch.
Featured in the demo is an exhibition match (7-10 minutes in length) with Real Madrid, Atletico Madrid, FC Barcelona, Athletic Bilbao, Bayern Munich, Juventus and Napoli to choose from and played in the game's Konami Stadium. PES 2015 isn't slated to release until November 11.