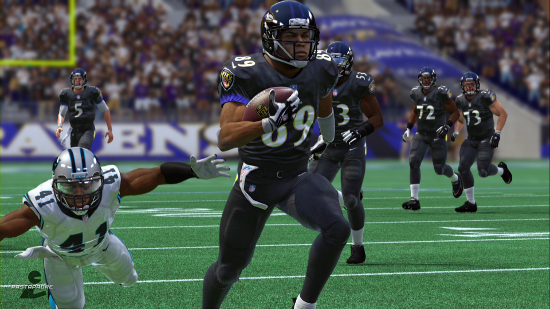 EA Sports should really just name J.J. Watt as the Madden NFL 16 cover athlete. No need to go through a charade like the voting process was for Richard Sherman on Madden 15. No one is impacting the NFL like Watt is right now.
One change at QB coming this week as the Bills sit E.J. Manuel in favor of Kyle Orton. We're almost now to the point in the season where teams should get some upgrade or downgrade consideration as entire units based on performance compared to expectations rather than just singling out a few players here and there.
In this week's Madden NFL 15 roster update look for Philip Rivers, Teddy Bridgewater, Blake Bortles, Eli Manning, DeMarco Murray, Larry Donnell, Martellus Bennett, Travis Kelce, Steve Smith, Jarius Wright, Robert Ayers, C.J. Mosley, and Malcolm Jenkins to rise. Names likely to fall include Kirk Cousins, E.J. Manuel, Nick Foles, Tom Brady, Geno Smith, LeSean McCoy, Riley Cooper, Sammy Watkins, Kenny Vaccaro, and Jairus Byrd.