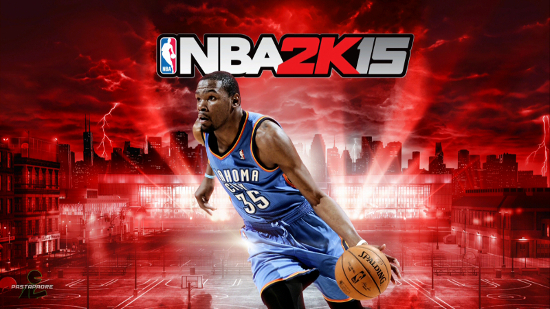 Having trouble accessing NBA 2K15 or particular modes within due to server trouble? You're not alone as documented yesterday. 2K Sports is now offering a status page where you can check on the servers specific to each platform.
Right now PS4/XB1/PC are facing "temporary service interruptions that may affect various game modes" while MyTeam mode is completely down on 360/PS3. Those messages haven't changed since the status page was launched yesterday. [Update] 360/PS3 is now said to be fully functional but social media mentions would seem to suggest otherwise.
While Virtual Currency isn't implemented as offensively as in 2K14 it still appears to be the culprit behind the server issues – just imagine how many times they're pinged when VC is earned or spent – and certainly it's the reason why outside of MyLeague mode NBA 2K is now for all intents and purposes an "always-online" game. Will NBA 2K15 be able to recover in a way that 2K14 never did? We'll just have to wait and hope for now that it can.