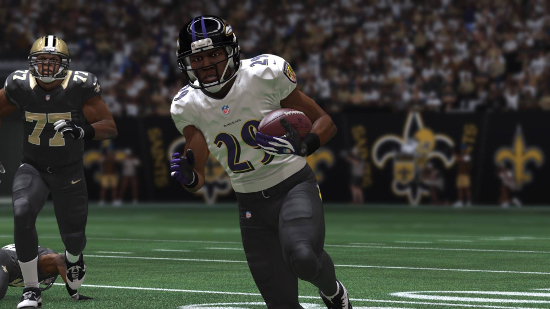 With Thanksgiving this week it's unclear if there will be the usual Madden roster update to come. In the past updates have often been skipped due to the holiday with a larger one encompassing two weeks of performances the next time around.
Based on week 12 names to expect a rise in ratings for include Ryan Tannehill, Latavius Murray, Justin Forsett, C.J. Anderson, Eddie Lacy, Cowboys offensive line, Odell Beckham Jr., Josh Gordon, Calais Campbell, Aaron Donald, Stephen Paea, Dont'a Hightower, Justin Houston, Rolando McClain, Bobby Wagner, and Will Hill. A few that will likely drop are Matt Ryan, Robert Griffin III, Ryan Mallett, Greg Robinson, Taylor Lewan, Evan Dietrich-Smith, and Randy Starks.
With just five games remaining in the season what players would you like to see receive a boost or face a decline in ratings in Madden NFL 15? Leave your thoughts in the comments!