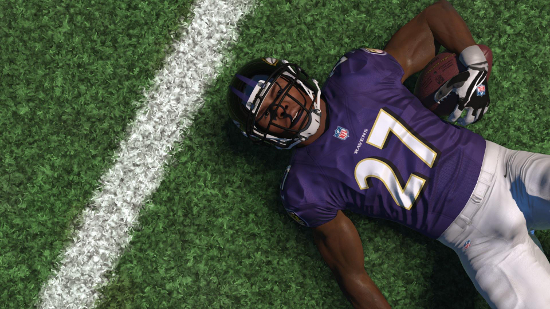 The most interesting development to look forward to this week with the Madden NFL 15 roster update is whether EA Sports quietly reinserts Ray Rice into the game. Rice won his appeal against the league and has been reinstated – he's currently a free agent that can sign with any team. The company stripped him out after he was cut by the Ravens and indefinitely suspended going to such a length that they even took his name and image out of Ultimate Team completely replacing it with a silhouette and "Baltimore Halfback".
That has looked to be a shallow PR move ever since as EA never reacted to similar situations with Adrian Peterson and Greg Hardy. Those two remained active on their respective team's rosters. EA may not like it, after getting a bunch of press for removing him shortly after the season began, but now they'll need to put Rice back in as the situation dictates it be done.
Names to look for on the rise following week 13 performances include Ryan Fitzpatrick, Philip Rivers, Andrew Luck, Russell Wilson, Tre Mason, C.J. Anderson, Julio Jones, DeAndre Hopkins, Kenny Stills, Kyle Long, Ezekiel Ansah, Sen'Derrick Marks, Fletcher Cox, Mike Daniels, Danny Lansanah, Bobby Wagner, Nigel Bradham, Darius Slay, and Richard Sherman.
Among those that should be expected to drop are Colin Kaepernick, Brian Hoyer, Andy Dalton, Ben Roethlisberger, Tony Romo, Steve Smith, Jimmy Graham, Khalif Barnes, Garrett Gilkey, Dan Connolly, Josh Mauga, David Amerson, Patrick Peterson, Kyle Fuller, and Ike Taylor.