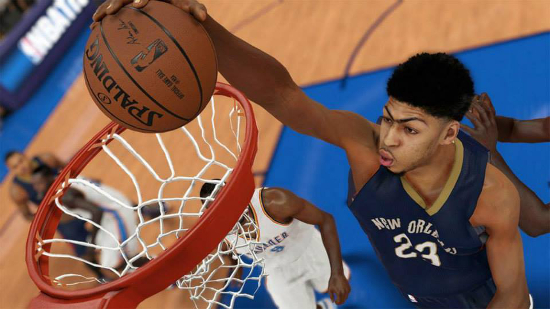 After releasing roster updates nearly every day since the game came out 2K Sports has dropped off a bit with the consistency of them for NBA 2K15. The game went nearly two weeks without any ratings changes and at one point went 10 days with only one update (rotations, accessories) provided. Still the pace is far ahead of where the company has been in the past and easily exceeds what the competition is doing.
2K appears to be falling into the same trap that has plagued other sports games that release frequent updates. The number of players and attributes being boosted are not being properly balanced with downgrades. In the latest updates 37 players have gone up vs 22 down accounting for an overall ratings net gain of 33 points. Check out all the ratings changes from week five and six in the spreadsheet here.
The last few days though have brought a lot of ratings changes. Most notably Anthony Davis, who's having an MVP-caliber season, is up to 94 overall. He began the season as an 88 so that's a meteoric rise to say the least in just six weeks of play. Kobe Bryant, Marc Gasol, Dwyane Wade, Jimmy Butler, and Pau Gasol have also been upgraded. Those taking a hit include Rajon Rondo, Goran Dragic, and Kenneth Faried.