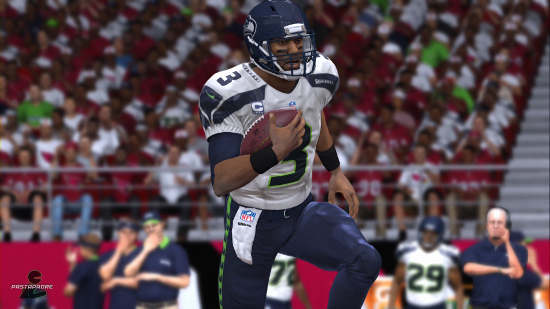 Heading into the final week of the NFL season one playoff spot remains in both the AFC and NFC. There has to be a champion from the NFC South while a Wild Card spot is still uncertain in the AFC. The Patriots have locked up the #1 seed and the Seahawks will do the same with a win over the Rams on Sunday.
Names on the rise in this week's roster update for Madden NFL 15 will include Russell Wilson, Matt Ryan, Teddy Bridgewater, Jonathan Stewart, Odell Beckham Jr., Luke Willson, Zach Ertz, Cameron Heyward, Stephen Paea, Kareem Jackson, Dre' Kirkpatrick, and Morgan Burnett.
Among those that can be expected to fall are Peyton Manning, Joe Flacco, Andrew Luck, Drew Brees, Roddy White, Larry Foote, Dominic Raiola, Melvin Ingram, Aldon Smith, Bradley Fletcher, Brent Grimes, Keenan Lewis, Michael Griffin, Patrick Peterson, and Rashad Johnson.