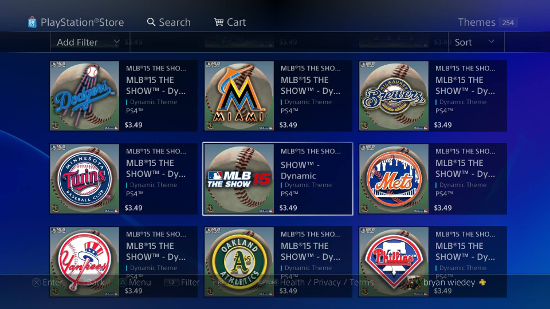 Sony has released the 30 team-specific Dynamic Themes for MLB 15: The Show on PlayStation 4. There's also a theme offered for the game in general. They're being sold for $3.49 each.
These aren't as active as some other themes I've seen – though the ballparks do have animated video screens, flags waving in the wind, and the baseball which rotates – and I expected more baseball-related sound effects but they do look pretty sharp. $3.49 is a fairly hefty price for a theme yet some fans of the teams will undoubtedly be interested in them.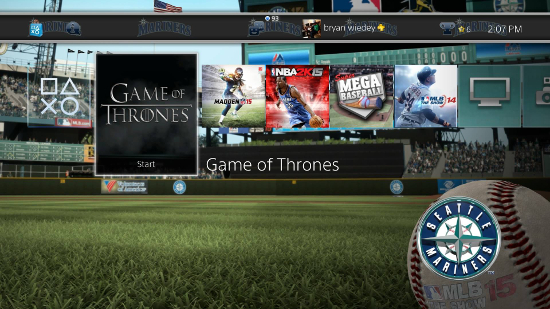 Keep in mind the dynamic dashboard themes are included in the Anniversary Edition of MLB 15: The Show. So if you're getting that – and it's a pretty good deal considering it offers essentially $32 of value for just $10 over the price of the normal version of the game – don't buy any themes now as they'll all come with your copy next week. Those who pre-ordered the Anniversary Edition digitally on PSN should be able to download them for free now.