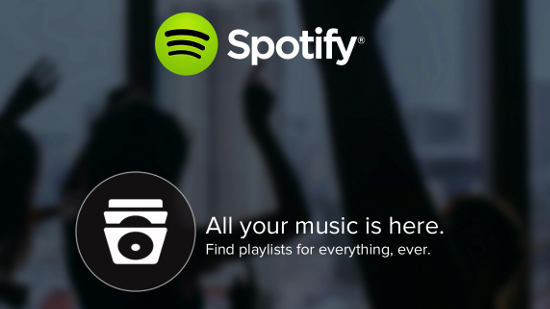 The Spotify app through PlayStation Music released today on PS4 and PS3. Install the app on the console – it'll automatically be showing on the dashboard activity bar – and then sign in either by entering your username/password or by linking it though the app on your phone or tablet which can also be used to control the music.
The service will play music whether you're in the dashboard of playing games thereby essentially acting as custom soundtracks. Free accounts are able to utilize Spotify on the gaming systems though paid accounts will of course have the primary benefits of features like ad-free listening and better sound quality.
Spotify represents the second update for PS4 that arrived just in time to benefit those picking up MLB 15: The Show. Last week it was the system update that included Suspend/Resume, and now PS Music is here to save everyone from The Show's built-in soundtrack.