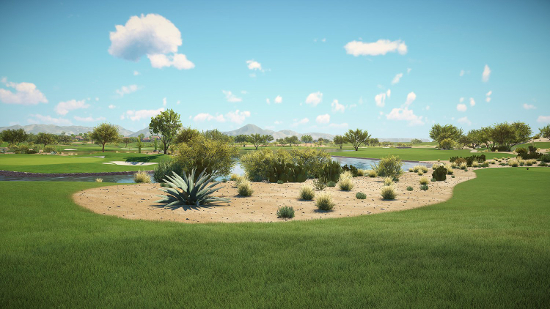 Rory McIlroy PGA Tour will be out July 14 and now retailers have listed the pre-order incentive for the game. Amazon, Gamestop, Best Buy and Walmart are all advertising TPC Scottsdale as a bonus course. In addition both Gamestop and Amazon will be including three $20 off coupons for use at a website that specializes in tee time reservations.
EA Sports' golf series has a history of breaking up content among various retailers and making consumers choose where to buy based on what they want, so at least with McIlroy it's the same no matter where the game is purchased. 
The concern about the one being offered as a pre-order incentive is that it creates the perception that courses will again be held back with the intent of selling them as downloadable content. One of the biggest issues the Tiger Woods series faced over the years – particular as sales declined until The Masters rescued it (which it won't be able to do this year) – was that EA asked consumers to pay a lot to obtain all the courses as DLC and do so every single year. The total package to buy the game and all the courses regularly soared well over $100 and none of the courses bought would carry over to the next edition.
The primary excuse EA gave throughout the previous generation was that the disc size prohibited them from including more. The most they packed in was with Tiger 14 and that had 20 of them on disc and 24 others offered as DLC. That excuse won't hold anymore.
There's also now EA Access to consider. Subscribers get 10% off buying the game digitally as well as any DLC purchased within. There was a program however on PS3/360 that offered 20% off DLC called Season Ticket. While that program wasn't nearly as popular as EA Access only Xbox One owners have the option to take advantage of the benefits now.