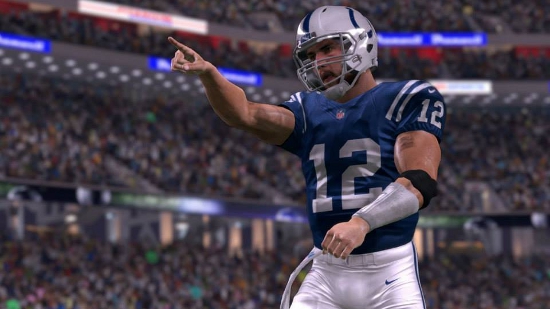 Yesterday represented the promotional kick-off for Madden NFL 16 with the first feature details plus the cover announce and first trailer. In addition to those things EA Sports also provided information related to the standard game's pre-order incentive and the "Deluxe Edition" which will go for $10 more.
To the surprise of absolutely no one the pre-order incentive is related to Ultimate Team Mode. The bonus is retailer wide, not specific to any particular one, and includes 10 Pro Packs and a Playmaker Pack. That's $15 worth of packs which will be distributed over 10 weeks – essentially the same thing offered last year. The intention of the incentive is to encourage those who may not have played the mode to try it out.
For those who already anticipate spending time in Ultimate Team however the Deluxe Edition is definitely worth purchasing. For $70 it includes 36 Pro Packs, distributed over 12 weeks, plus a Playmaker Pack. That's over $50 of value for the Ultimate Team player. It's said to be available only during the pre-order period and Amazon has it available now to secure.
There's also a $100 "Super Deluxe" version which appears to be digital-only. This one includes 32 Premium Packs rather than Pro Packs, so the value is much higher, though the exact value is uncertain as Premium Packs have not been a regular part of Ultimate Team.